About North Bay
North Bay, Ontario has been historically considered the "Gateway of the North". One of the greatest things about living in North Bay is the quality of life: located between two large lakes our city has forests, rivers and even a small waterfall. Just a 3-hour drive from Toronto and a 3.5-hour drive from Ottawa, the opportunities that exist in North Bay combine the beauty of nature with the chance to grow, learn and develop as a professional in an economically diverse city.
There are many unique and interesting things about North Bay. The waterfront on Lake Nipissing is home to a passenger cruise boat called the Chief Commanda II and features the Heritage Railway & Carousel Company. The waterfront area is a focal point in North Bay for both tourists and residents. There is a marina for boats, beautiful gardens and lots of park space to play and beaches to swim in.
Want a glimpse into life in North Bay? Watch this video with music by local artist Holly Cunningham.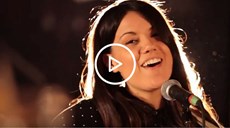 One of the most notable things about this city is that every year for two weeks in July, you'll probably see a lot of shad flies all over the city.
What are shad flies? Well...they are tiny flies that come from Lake Nipissing in large numbers. They quickly find something to stick to and then die off within a couple of days. What's funny about them is that they don't have mouths, so they can't eat or bite. Oddly enough, lots of Shad Flies signify a healthy fishing season for the coming year.
Population
The City of North Bay has a population of approximately 52,662 people (2021 Census data), and a regional trading area of 112,000, representing people within the districts of Nipissing, Parry Sound, Timmins, Temiskaming Shores, and Cobalt.
The North Bay Census Agglomeration includes the City of North Bay, Municipality of East Ferris, Bonfield Township,  Municipality of Callander, Chisholm Township, Nipissing Township, Nipissing Unorganized (North Part) and Municipality of Powassan. The total population for North Bay CA 2021 Census of Population is 71,736
The following table represents data collected by Statistics Canada, 2021 Census of Population for the City of North Bay with respect to distribution (%) of the population by broad age groups.
| Age Group | Percent of Population |
| --- | --- |
| 0-14 years |            14.4% |
| 15-64 years      |            63.9% |
| 65 years and over |            21.7% |
| 85 years and over |              2.9% |