Education
North Bay has a wide variety of educational programs from pre-school to university.
Pre-School to High School
North Bay has four district school boards, two French and two English:
Post-Secondary
Nipissing University and Canadore College, co-located with main campus facilities on a pristine 700 acre/283 ha site on the escarpment, are leading economic engines for North Bay and region. Their estimated economic impact on the community is over $300 million annually. 
This relationship is entirely unique in the Canadian post-secondary sector and works to strengthen each institution respectively. While the two schools remain clearly independent and maintain different mandates, they share numerous resources including a library, cafeteria, gymnasium, and security and health care services. 
Nipissing University provides undergraduate programs in Liberal Arts, Science, and Business as well as undergraduate and graduate programs in Education. As a university in a northern Ontario community, Nipissing aspires to reflect and respond to the region by serving as an intellectual and cultural centre.
Nipissing University's International Services page has information on the university and the programs available. You can also direct any specific questions on becoming an international student to myinternational@nipissingu.ca 
Canadore prides itself on having a culturally diverse student population. Students from all over the world have come to Canadore for its excellent reputation and to experience a culture that is truly Canadian.
In North Bay, Canadore College has three campuses: The Aviation Campus, Commerce Court, and the Education Centre which it shares with Nipissing University.
Canadore College offers more than 80 post-secondary programs in the following sectors:
Aviation
Business & Management
Community Justice & Police Studies
Culinary Arts
Environmental Studies & Biotechnology
Health, Human Care & Wellness
Media, Design & Dramatic Arts
Sports & Recreation
Trades & Technology
CTS Canadian Career College offers post-secondary certificate programs and concentrated diploma programs in the following faculties:
Health Sciences
Business
Law & Justice
Technology
Native Education & Training College (NETC)
The NETC offers Indigenous community employees, members and main stream society a multitude of Business, Healthcare, Human Service and Technology programs.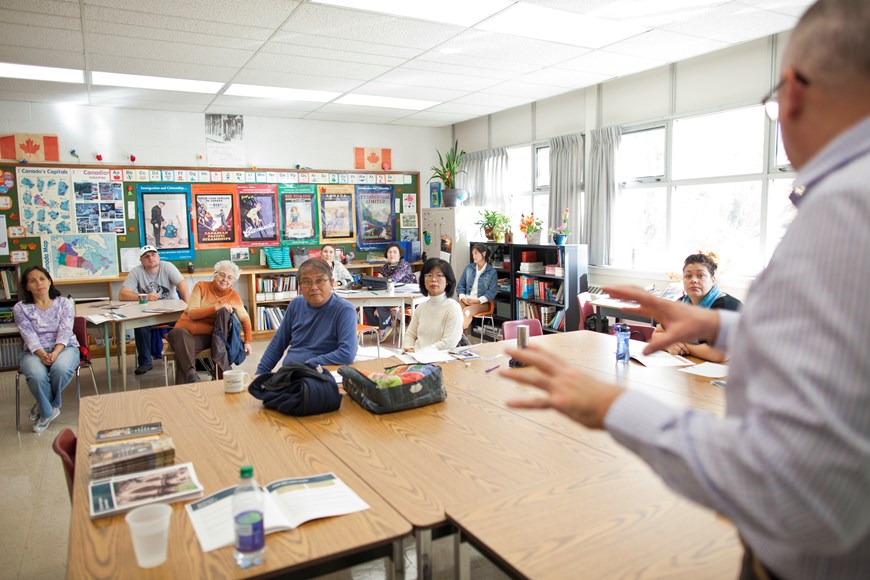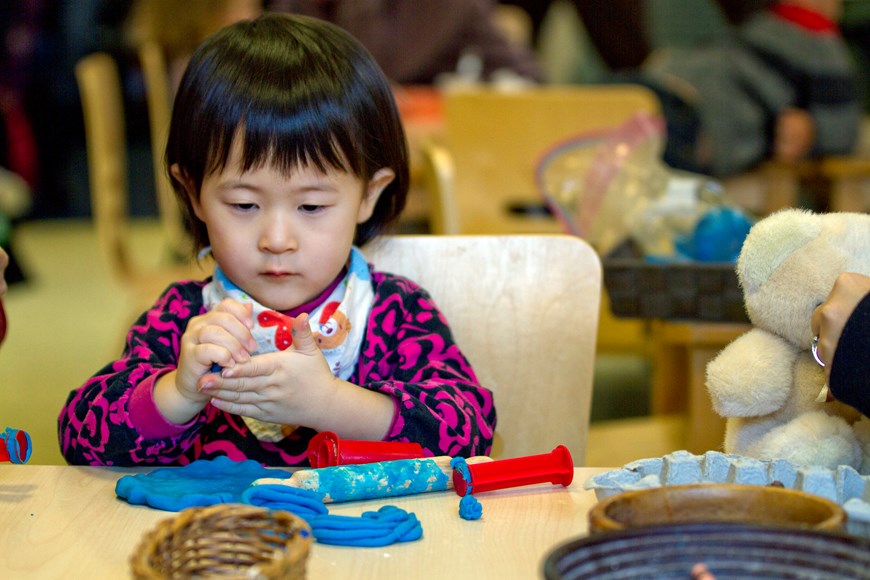 Want to learn more about educational programs from some local newcomers?
Watch the video!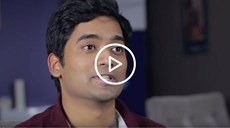 Useful Links
Evaluating Your Educational Credentials
English as a Second Language (ESL)
Language Requirements for Post-Secondary
English Literacy Development Programs
English as a Second Language (ESL):
Canadore College's ESL program is a two semester intensive program, including an ESL lab with an interactive multimedia facility.
Literacy Nipissing has been providing ESL classes to newcomers for more than 30 years and offers one on one tutoring sessions free of charge.
The Near North District School Board offers free ESL classes at Chippewa Secondary School. The classes are for anyone who wishes to improve their English skills and new students are accepted anytime throughout the year.
Student Enrichment Opportunities
Private Training Institutions
North Bay is home to many specialized training schools and programs, including:
The North Bay Public Library
The North Bay Public Library strives to meet the lifelong informational, learning, cultural, and recreational needs of the people of North Bay by providing information and related services through access to collections, use of facilities, and the assistance of staff.